Preventive dentistry is the general term for dental care-related procedures or treatments that are meant to prevent oral health problems from rearing their ugly heads. Dr. Be and his team offers many of these procedures and treatments to their patients.
Comprehensive Dental Exam
A Comprehensive Dental Exam will be performed by Dr. Be at your initial dental visit. At regular check-up exams, Dr. Be and one of his hygienists will include the following:
Examination of diagnostic x-rays (radiographs): Essential for detection of decay, tumors, cysts, and bone loss. X-rays also help determine tooth and root positions.
Oral cancer screening: Check the face, neck, lips, tongue, throat, tissues, and gums for any signs of oral cancer.
Gum disease evaluation: Check the gums and bone around the teeth for any signs of periodontal disease.
Examination of tooth decay: All tooth surfaces will be checked for decay with special dental instruments.
Examination of existing restorations: Check current fillings, crowns, etc.
Professional Adult and Child Dental Cleaning
Professional dental cleanings (dental prophylaxis) are usually performed by one of Dr. Be's Registered Dental Hygienists. Your cleaning appointment will include a dental exam and a set of dental x-rays (if needed). Our hygienist will removal plaque from all teeth followed by through flossing and a set of dental hygiene instructsions will be offered when needed.
Plaque is a sticky, almost invisible film that forms on the teeth. It is a growing colony of living bacteria, food debris, and saliva. The bacteria produce toxins (poisons) that inflame the gums. This inflammation is the start of periodontal disease!
Digital Radiography
Digital Radiography (digital x-ray) is the latest technology used to take dental x-rays. This technique uses an electronic sensor (instead of x-ray film) that captures and stores the digital image on a computer. This image can be instantly viewed and enlarged helping the dentist and dental hygienist detect problems easier. Digital x-rays reduce radiation 80-90% compared to the already low exposure of traditional dental x-rays.
Dental x-rays are essential, preventative, diagnostic tools that provide valuable information not visible during a regular dental exam. Dentists and dental hygienists use this information to safely and accurately detect hidden dental abnormalities and complete an accurate treatment plan. Without x-rays, problem areas may go undetected.
Dental x-rays may reveal:
Abscesses or cysts.

Bone loss.

Cancerous and non-cancerous tumors.

Decay between the teeth.

Developmental abnormalities.

Poor tooth and root positions.

Problems inside a tooth or below the gum line
Detecting and treating dental problems at an early stage may save you time, money, unnecessary discomfort, and your teeth!
Sealants
What are dental sealants?
Dental sealants are plastic coatings that are usually placed on the chewing surface of the permanent back teeth to help protect them from decay.
Why are dental sealants placed on teeth?
The chewing surfaces of the molar and premolar teeth have grooves and pitted areas that make them vulnerable to decay. These areas can be deep and difficult to clean, causing cavities to develop. Dental sealants provide extra protection for the grooved and pitted areas by providing a smooth surface covering over the these areas.
Fluoride varnish provides extra protection against tooth decay when used in addition to brushing. Fluoride varnish is a pale yellow gel that sets quickly when applied to children's teeth using a soft brush. The varnish sets quickly, has a pleasant taste and a fruity smell.
Dr. Be offers fluoride varnish application at least twice yearly from the age of two. This is applied to teeth at the dental practice by a member his dental team.
Athletic Mouthguards
Athletic mouthguards are prescribed for both professional and amateur athletes because they offer the highest level of protection during sports activity. When worn properly, they can prevent dental trauma, such as fractured teeth. They are also indicated for patients with an orthodontic situation, such as braces, who must wear a mouthguard for preventive measures.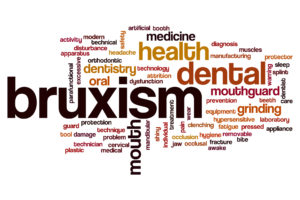 Splints and Guards
Bite Splints or Occlusal Guards are removable devices that fit over the teeth and are used to help prevent the wearing down of teeth during sleep due to night time grinding and clenching. Sometimes these guards are also worn during the day if the patient's problems are more serious than just the average teeth grinding problems.