Extractions
If a tooth has been broken or damaged by decay, your dentist will try to fix it with a filling, crown or other treatment. Sometimes, though, there's too much damage for the tooth to be repaired. In this case, the tooth needs to be extracted.
Here are other reasons:
Some people have extra teeth that block other teeth from coming in.

Sometimes baby teeth don't fall out in time to allow the permanent teeth to come in.

People getting braces may need teeth extracted to create room for the teeth that are being moved into place.

Wisdom teeth, also called third molars, are often extracted either before or after they come in. They commonly come in during the late teens or early 20s. They need to be removed if they are decayed, cause pain or have a cyst or infection. These teeth often get stuck in the jaw (impacted) and do not come in. This can irritate the gum, causing pain and swelling. In this case, the tooth must be removed. If you need all four wisdom teeth removed, they are usually taken out at the same time.
Extraction of Third molars 
Third molars or commonly known as Wisdom Teeth are one of the most frequent extraction procedures in oral surgery. While not all wisdom teeth require removal, wisdom teeth extractions are most often performed because of an active problem such as pain, swelling, decay or infection, or as a preventative measure to avoid serious problems in the future. If impaction of one or more wisdom teeth is present, and left untreated, a number of potentially harmful outcomes can occur, including:
Damage to nearby teeth: Second molars (the teeth directly in front of the wisdom teeth) can be adversely affected by impacted wisdom teeth, resulting in tooth decay (cavities), periodontal disease (gum disease) and possible bone loss.

Disease: Although uncommon, cysts and tumors can occur in the areas surrounding impacted wisdom teeth.

Infection: Bacteria and food can become trapped under the gum tissue, resulting in an infection. The infection can cause considerable pain and danger.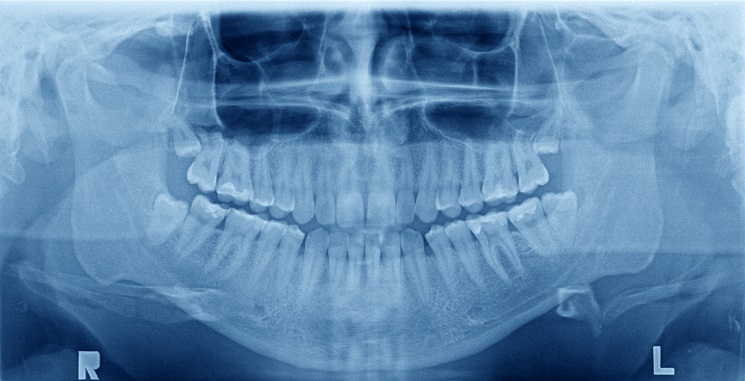 Restoration of Implants
Dental implants are favoured over bridges and dentures as they are seen as a permanent and aesthetic solution to the problem of missing teeth. Plus they are strong and durable and fit in well with a busy lifestyle.
The term 'restoration' is used to refer to a false tooth. This tooth is then attached to the implant and looks and behaves in the same way as a natural tooth.
If a patient should need an implant, Dr. Be will refer this procedure to an Oral Surgeon.
Implant Dentures
Dental implants are used to attach a fixed bridge or partial denture to the jaw. These implant-retained bridges an dentures are a major improvement in fit and function over removable dentures. The biting force is 70% greater than those of dentures, too! Dental implants form the natural tooth root system needed to strengthen and improve the force of a bite. And that means dental implant patients are allowed a wider variety of foods to eat which, in turn, leads to healthy diets, confident smiles and overall improved quality of life. 
If a patient should need an implant, Dr. Be will refer this procedure to an Oral Surgeon.