Teeth whitening
Teeth whitening (or bleaching) is a simple, non-invasive dental treatment used to change the color of your natural tooth enamel and is an ideal way to enhance the beauty of your smile.
Because having whiter teeth has now become the number one aesthetic concern of most patients, there are a number of ways to whiten teeth. The most popular method is using a home teeth whitening system that will whiten teeth dramatically. Ask Dr. Be and his team if you're a candidate to have your teeth whitened.
Crown
A crown (or cap) is a covering that encases the entire tooth surface restoring it to its original shape and size. A crown protects and strengthens tooth structure that cannot be restored with fillings or other types of restorations.
Reasons For Crowns:
Broken or fractured teeth.
There are several types of crowns, porcelain (tooth colored crown) are the most popular, because they resemble your natural teeth. Crowns are highly durable and will last many years, but like most dental restorations, they may eventually need to be replaced.
Dental veneers
Sometimes called porcelain veneers or dental porcelain laminates, are custom made (for shape and color) by a professional dental laboratory. They are bonded onto the front of teeth and used to recreate the natural look of teeth, while also providing strength and resilience comparable to natural tooth enamel.
Reasons for getting Porcelain Veneers:
Cosmetically, to create a uniform, white, beautiful smile

Crooked teeth

Misshapen teeth

Severely discolored or stained teeth

Teeth that are too small or large

Unwanted or uneven spaces

Worn or chipped teeth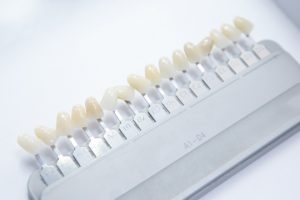 Tooth bonding
Is an application of a tooth-colored resin material using adhesives and hardened with a special light. Bonding is typically used for cosmetic purposes to improve the appearance of a tooth.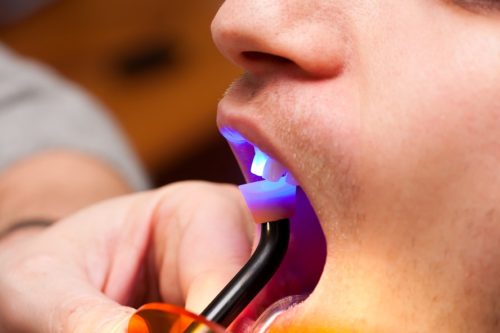 Dental bonding can also be considered to fix the following dental issues:
• To repair decayed teeth (composite resins are used to fill cavities)
• To repair chipped or cracked teeth
• To improve the appearance of discolored teeth
• To close spaces between teeth
• To make teeth look longer
• To change the shape of teeth
• As a cosmetic alternative to amalgam fillings
• To protect a portion of the tooth's root that has been exposed when gums recede